Motorsports Photography General Discussion Thread
It seems like we have a lot of automotive (and 2 wheeled) enthusiasts on the forum and I figured it'd be great to start an all encompassing automotive/motorsports/motorcycle thread where we can discuss everything car related- photos, photography, photographers, technique, and even off topic stuff like what cars you drive or are interested in.
I'm sure many other members here have automotive backgrounds, so I'll bring up mine. My dad was a certified Honda technician from around the late 1980's to early 1990's and then when his dealer closed he started his own business and ended up branching out into other cars, mostly Japanese cars but some US domestic car and less so European cars. As a result, I grew up as a petrolhead favoring Hondas/Acuras and Japanese cars. Offhand we must have owned at least or been around 5-6 Honda products. Funny thing, it wasn't really until I met a good friend in middle school who liked cars and photography because his older brother liked it too that I got pulled into photography... mostly because I can be around cars more.
So to add to the thread, I also saw a short video interview with Larry Chen, whom I've never heard of before but based on the work in the video seems to do some high end photoshoots for Magnus Walker known for his hyper expensive Singer Porsches and Monster.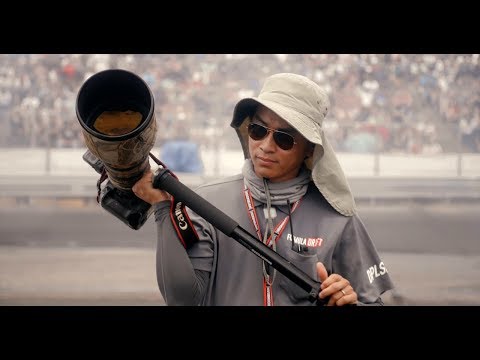 Feel free to contribute what you wish, because sometimes the rainbow thread becomes a string of motorsports photos anyway.
Nikon D7000/ Nikon D40/ Nikon FM2/ 18-135 AF-S/ 35mm 1.8 AF-S/ 105mm Macro AF-S/ 50mm 1.2 AI-S