I have a 400mm f/2.8 G ED VR lens with the two-piece hood. I've never been a fan of the screw-clamp hood attachment on big glass and the hood on mine has fallen off a few times while I'm carrying it around.
I decided I'd see if I could make a better replacement.
I've been playing around for several months now with a 3D printed bayonet-mount lens hood design. It consists of a lock-ring that clamps into the hood groove on the lens and a bayonet-mount hood. I'm using fiberglass reinforced ABS plastic which is far more robust than the OE aluminum and carbon-fiber construction.
I clamped one hood in a vice with a scale and got to 135 LBS before the hood cracked. Up to that point it would bounce right back and mount up without issue.
My initial replacement hood design was a one-piece - I made it as long as I could with it still being reversible. I didn't think I could make a bayonet-mount work without the support of the lens body - but I ran some test parts and it worked out well - so I have a couple of two-piece versions too.
My standard two-piece matches the height of the OE inner section. Since the outer section doesn't need to clear the clamp knob when reversed there was no reason not to stretch it out a little. I kept the recessed sections the same as the original so a lens cover (LensCoat) would still fit.
From the Bigger-Is-Better department, I decided to make one as long as I could and still have it reversible. Even this one is lighter than the original by 100 grams.
Here's a short video that demonstrates the basic concept -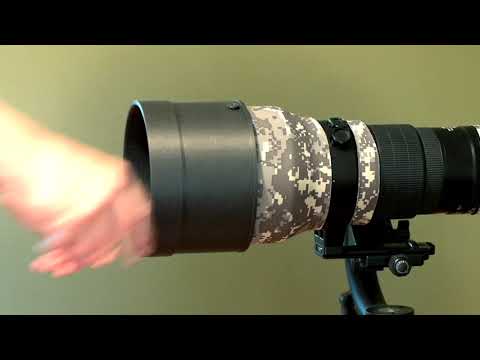 Another video demonstrating the two-piece bayonet design -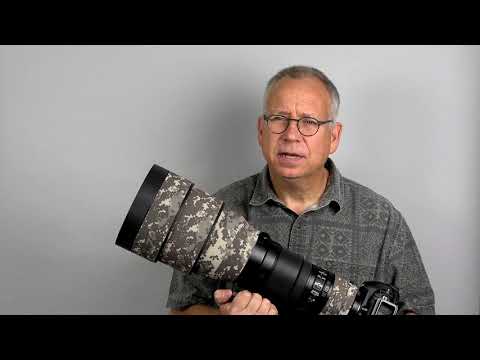 I currently have hoods for
AF-S Nikkor 500mm f/4D ED-IF - replaces HK-24

Nikon AF-S NIKKOR 400mm f/2.8G ED VR - f/2.8D - replaces HK-33 & HK-27 (3 versions)

Nikon AF-I NIKKOR 400mm f/2.8D ED - replaces HK-20 (2-piece version)

Nikon AF-S NIKKOR 300mm f/2.8G ED VR/VRII - replaces HK-30

Nikon AF-S NIKKOR 200mm f/2G ED VR/VR II - replaces HK-31

Canon EF 500mm f/4L IS USM - replaces ET-138

Working on hoods for Nikon 600mm f/4 VR & VRII lenses - hoping they also work on the AF-S D series. 300mm f/2.8 VR & VR II are also coming soon.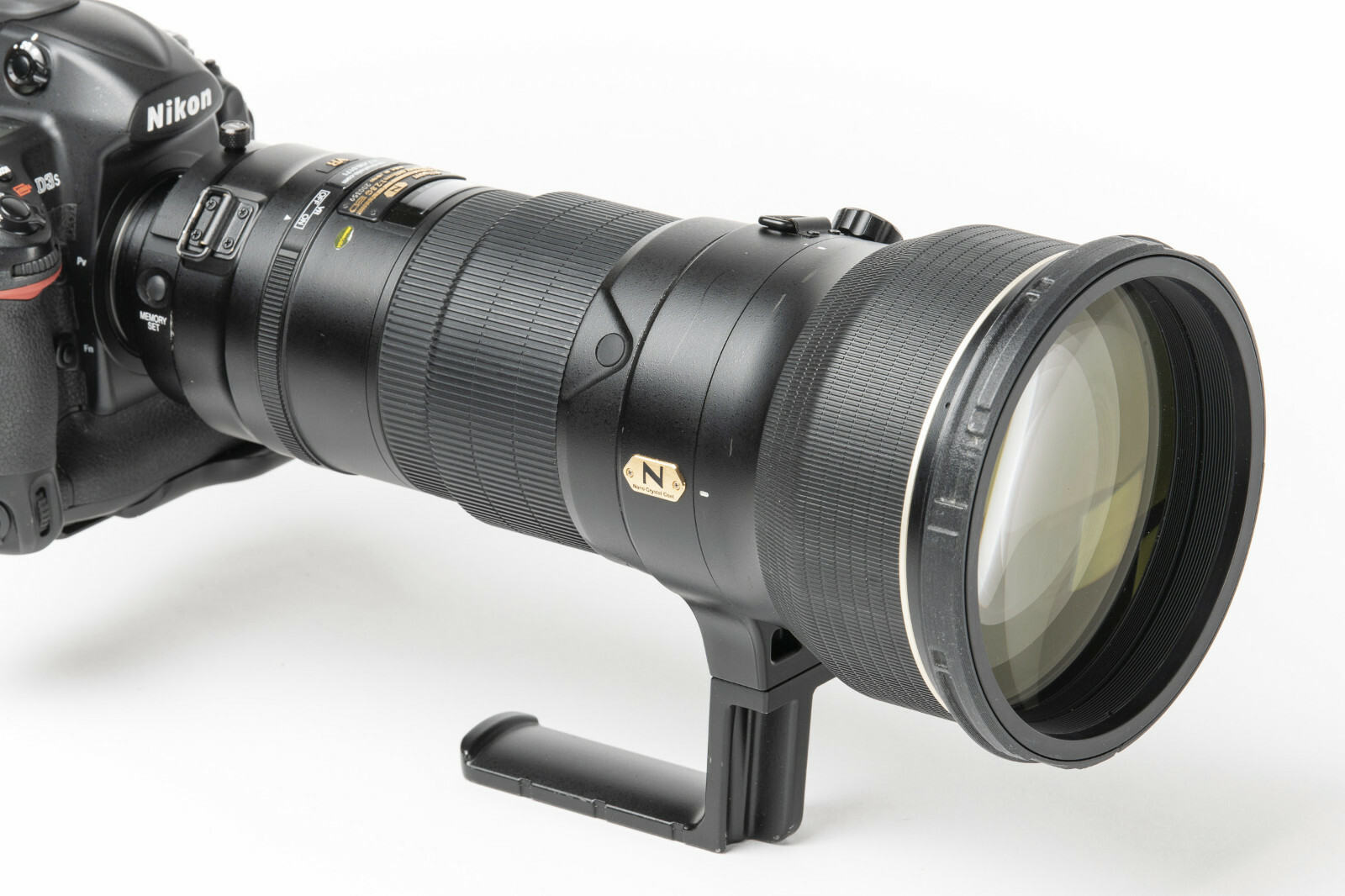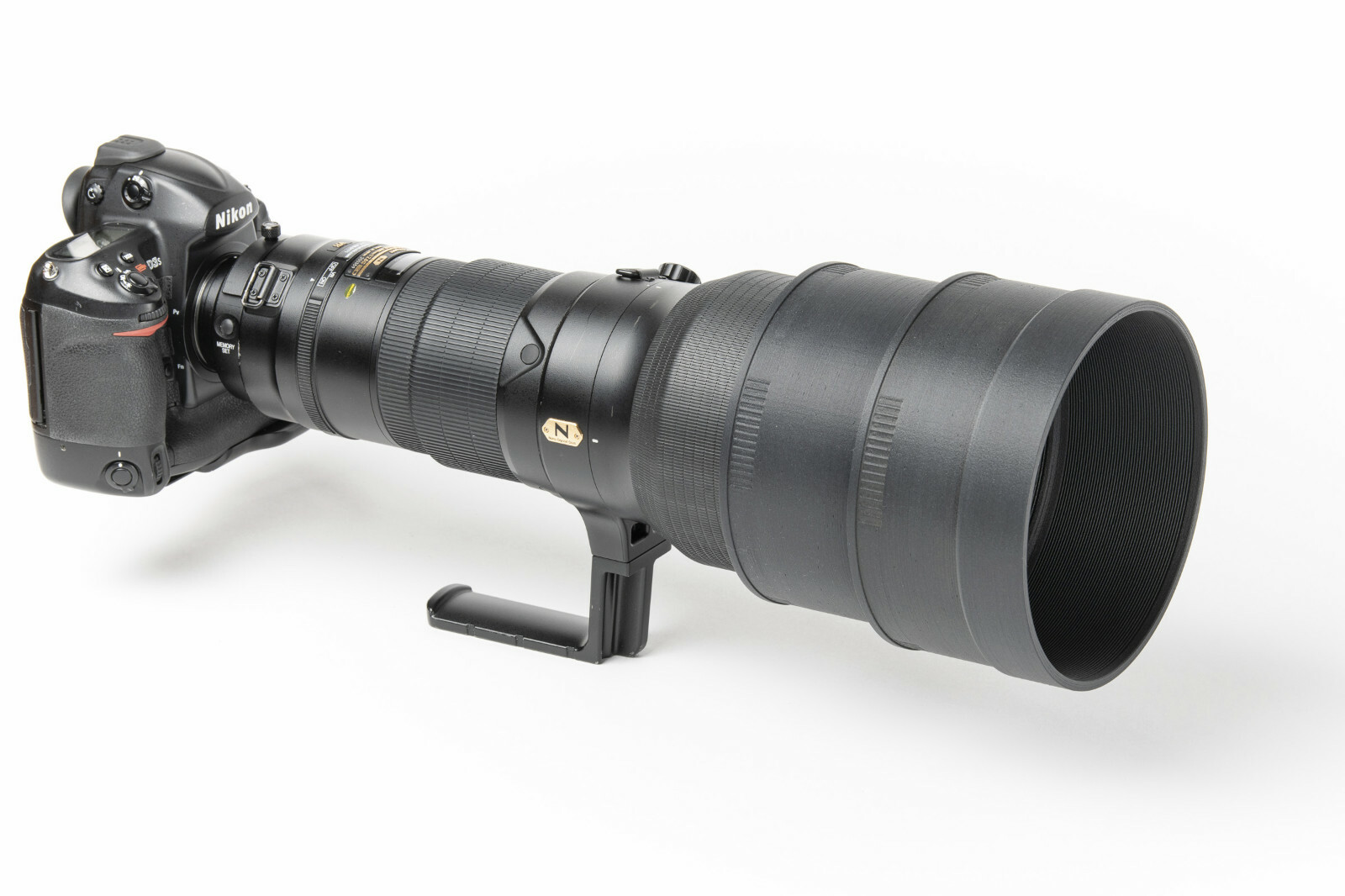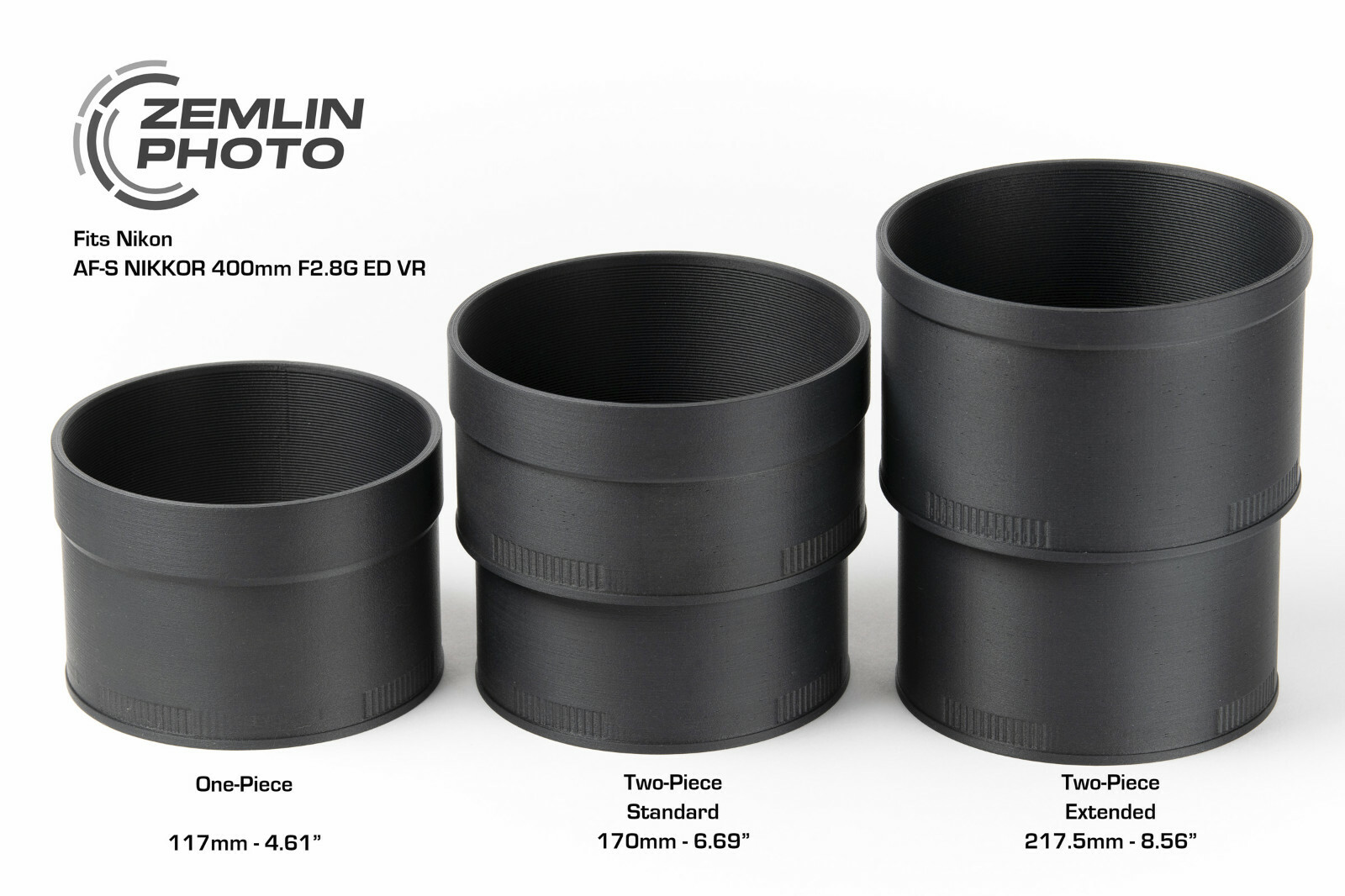 If you're interested, you can find my hoods on eBay here:
https://www.ebay.com/sch/nanwise17/m.html?_nkw=&_armrs=1&_ipg=&_from=
Post edited by ZemlinPhoto on